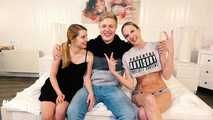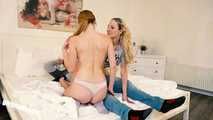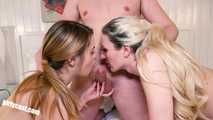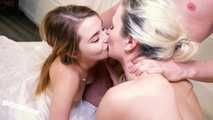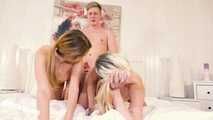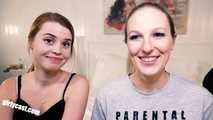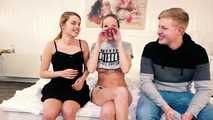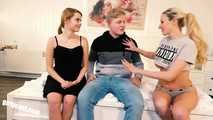 Sweet Teen Jamie first threesome - Part 1
We had the extremely sweet teenie Jamie with us for casting. Of course she did not come alone, she had her boyfriend with her. The two wanted to try it in front of the camera. They have already made some private films but never really with a cameraman, and they also had another wish:
Jamie has never been with another woman and she definitely wanted to experience that. Who is better suited than the sweet and experienced CamAngel. Jamie was so sweetly excited when it really started. But the girls got along really well right away, they even took a shower together to get a taste of each other. When Jamie licks a pussy for the first time you can see that she has a lot of fun and she became really horny.
The fact that the first shoot (which is already online here) already made them horny was a good fit because it should happen on this day even more... The attentive reader can now imagine what should happen. Two girls and a man, exactly there is a horny threesome but quite close and ganau so it came then also. During the threesome you can see how dirty the cute little teenie is, even CamAngel was totally surprised by her natural horniness...
Show more