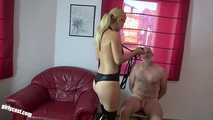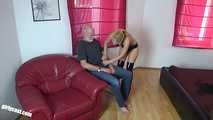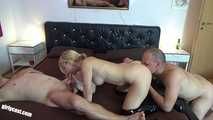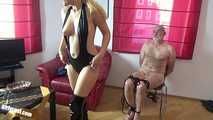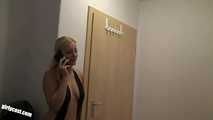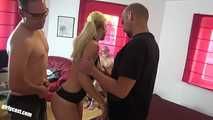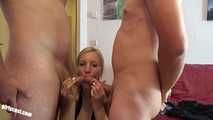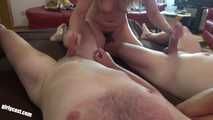 Alex Revenge - Married Loser to Cuckold!
Alex was horny as hell, wanted to be fucked really nice. Her spouse then tells her that he can not and confesses Alex then by the way that he does it with her girlfriend! What an ass! Of course, Alex does not like that, she ties him to a chair because what's about to come and he has to look at himself. Alex invites two potent guys home to get it right before his eyes. Alex spoil the two beautiful with the mouth.

First together, then individually while one of the two Alex licks. Her marriage Loser have to look at everything.. The first guy can no longer withstand her blowjobs and spits her sperm nicely into her mouth, awesome! Alex lets the cum run nice out of my mouth, then her marriage Loser must lick it all. While the dork is busy with the sperm cunt the other guy Alex squirts nicely ...